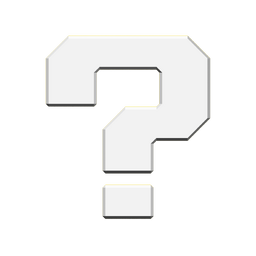 Brick Block
In some game styles, course parts like the Brick Block, ? Block, Hard Block, and even enemies like the Goomba will change color palettes based on the area's background. They may turn blue, gray, or orange. This is based on the palette limitations of Super Mario Bros., which was referenced in earlier New Super Mario Bros. games and is now integrated into the New Super Mario Bros. U game style.
An empty Brick Block can have its appearance changed to a Crystal Block from Super Mario 3D World.
If any block tile (like the Brick Block) contains a Coin, its maximum number of Coins can be changed. The block tile can also be set to release a player-controlled Coin Snake.
When a Brick Block's contents are exhausted in the Super Mario Galaxy game style, it disappears instead of becoming an Empty Block. Unlike the original game, this does not apply to ? Blocks.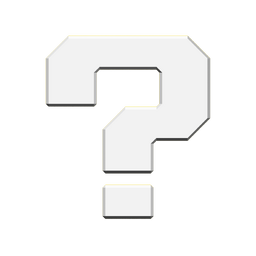 ON/OFF Crystal Block
The ON/OFF Crystal Block breaks the moment it receives its signal while onscreen.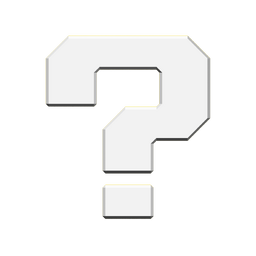 Gold Block
If enough Coins are collected, this course part turns from a Brick Block to the Gold Block from New Super Mario Bros. 2.
The Gold Block can either contain Coins, or be empty and immediately ready to wear. No other course parts can be put inside it.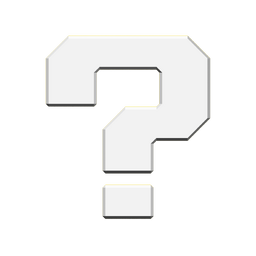 Rotating Block / Flipping Block
The Rotating Block from Super Mario World can be placed in most game styles.
In the Super Paper Mario game style, it is replaced by the Flipping Block. It rotates around the vertical axis when hit, and course parts that are perpendicular to it can't touch it.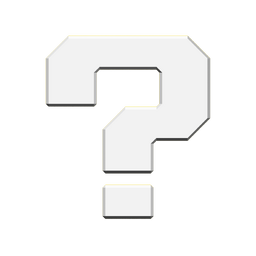 ? Block
The ? Block contains a Coin by default. If this is removed, it turns into an Empty Block.
Many blocks (like the ? Block) have long versions that can be resized horizontally. Each tile of a long block can hold a different object, and they are all activated at the same time.
Winged ? Blocks chirp like birds in the Super Mario Galaxy game style.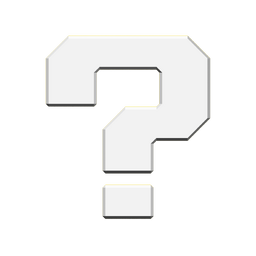 Hidden Block
While the Hidden Block is still invisible by default, a new outlined form lets makers use its properties without keeping it a secret. This builds on the convention of outlining Hidden Blocks with Tracks, but is much more precise and convenient.
Even for invisible Hidden Blocks, a player who restarts a course enough times can choose to reveal any that were hit during the clear check. These have a flashing outline, distinct from any outlined Hidden Blocks that the maker placed.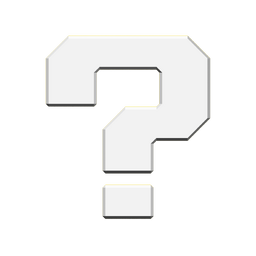 Hard Block
The Hard Block can now contain objects of the same size or smaller, which are only released when broken.
A Hard Block can be set to look like stone, wood, or the Rock Block from Super Mario 3D World.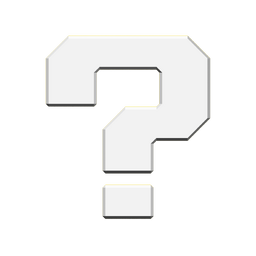 ON/OFF Hard Block
The ON/OFF Hard Block breaks when it receives its signal. Unlike the Dotted-Line Block, hitting an ON/OFF Switch again won't restore this course part.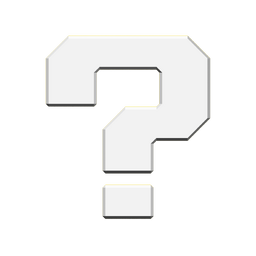 Hard Note Block
Like in Super Mario Bros. 3, the Hard Note Block can bounce the player character from all sides.
If a Hard Note Block contains an object, it can be released on contact with a player character or projectile, instead of needing to be destroyed outright.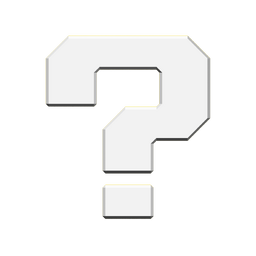 Roulette Block
The Roulette Block contains up to 8 possible items that it rapidly cycles through. Once the block is hit, it ejects whatever item it is displaying. The maker can customize the set of items.
Due to the inconsistency of getting a particular item, anything that is only available through a Roulette Block cannot be set as a clear condition goal.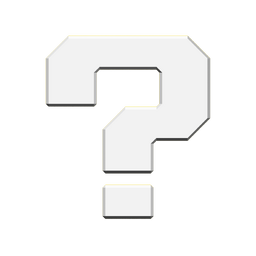 Donut Block
Long Donut Blocks are easier to drop due to their surface area.
Conversely, Mini Mario is too light to activate Donut Blocks without holding another object.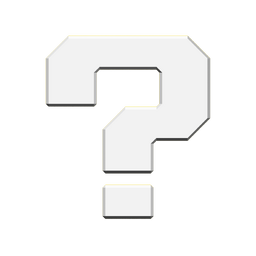 Red Donut Block
There's no waiting around on the Red Donut Block, as it drops immediately on contact, even for Mini Mario.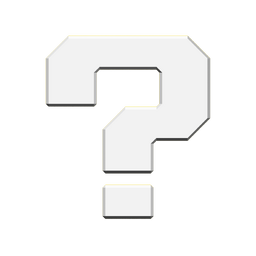 Donut Climbing Hold
The player character can climb and sidle along this course part, which appeared in New Super Mario Bros. Wii.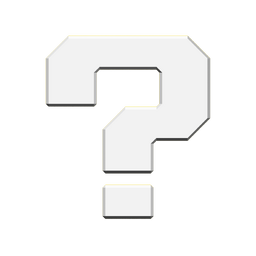 Number Platform
The Number Platform counts down every time something lands on it and steps off. When it reaches 0, it disappears. The starting number can be customized from 1 to 9.
This subpart can be considered an antithesis to the Donut Block, as repeatedly jumping drains its counter, rather than resetting it.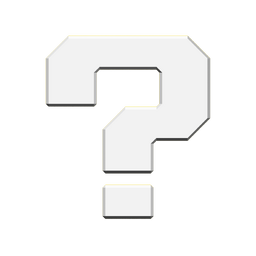 ON/OFF Switch
The ON/OFF Switch is the core of the signal system, with four broadcast frequencies to choose from, each represented by a playing card suit. Once activated, this block sends a signal to all course parts that receive the same frequency, causing their state or behavior to change remotely.
In Super Worlds, the state of each ON/OFF Switch persists between courses. If the course is failed or restarted, the switches' states revert to what they were when the course was entered, but they are saved upon clearing the course. This lets makers create Switch Palaces, and courses that change depending on which ON/OFF Switches were hit before entering.
ON/OFF Switches are also available in World Maker in the shape of a ! Switch, as are Dotted-Line Blocks.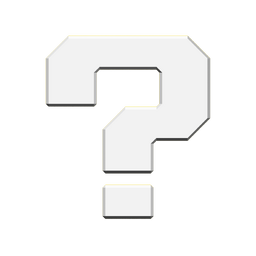 Dotted-Line Block
The Dotted-Line Block is the quintessential signal receiver, switching between solid and intangible when the corresponding ON/OFF Switch is hit.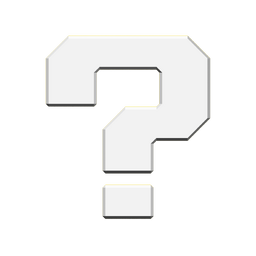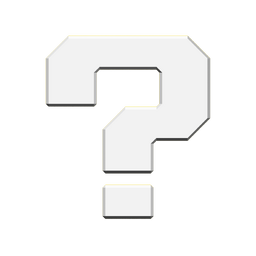 Key Block
The Key Block is a solid block that the player must use a Key to remove.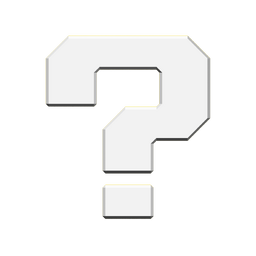 Power-up Block
The Power-up Block can be removed by an attack from the specified power-up. Power-ups without attacks can't be selected.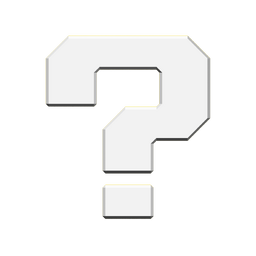 Stretch Block
The maker can customize the Stretch Block's expanded length, and choose whether it changes direction every other time it expands and contracts.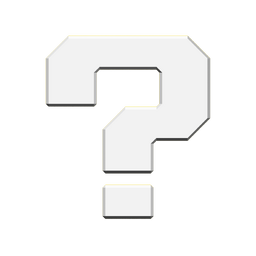 Spin Block
The Spin Block is an alternative to the Propeller Mushroom or Propeller Box, in that the player can't bring it with them. The player character jumps off of it to use it.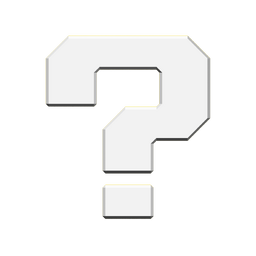 Note Block
The timing to bounce off of a Note Block has been adjusted to be more forgiving.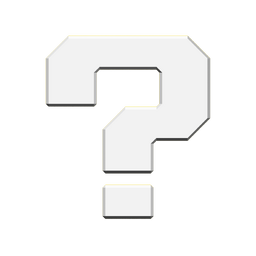 ON/OFF Music Block
The ON/OFF Music Block plays when it receives its signal. If it contains a course part, it uses that part's instrument.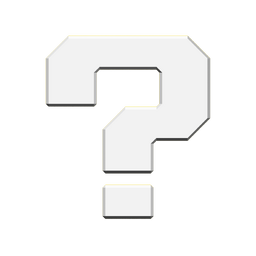 Trampoline Block
The Trampoline Block acts like the Note Block, but always bounces objects at maximum height.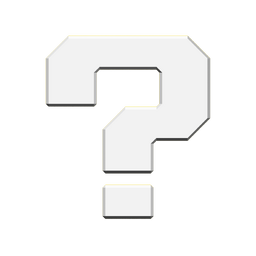 Super Note Block
The Super Note Block warps the player character between areas when they bounce on it.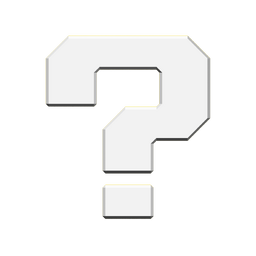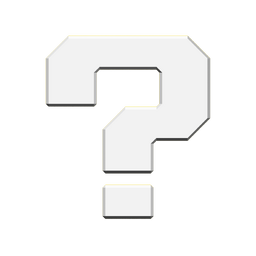 ON/OFF Cloud Block
The ON/OFF Cloud Block responds to signals in the same way as a Dotted-Line Block, but is semisolid when active.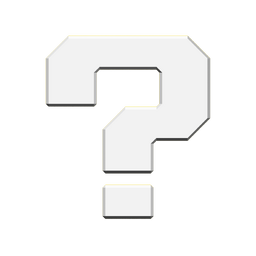 Ice Block
The Ice Block can contain many other course parts, and resizes to fit. Large Ice Blocks can be resized arbitrarily.
The maker can choose whether an Ice Block can be melted on contact with fire. If not, its contents are released if the Ice Block is destroyed by other means, much like the Hard Block.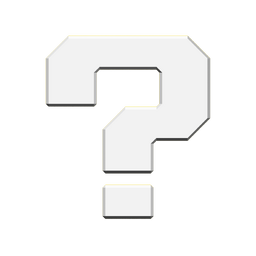 Crate
Like the Ice Block, the Crate can now contain other course parts than Coins, and has a resizable large version. The player character can only hold small Crates.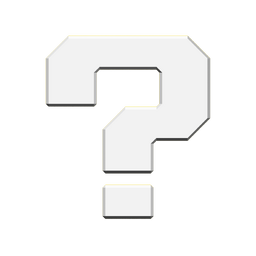 Sturdy Crate
The Sturdy Crate is reinforced and magnetic, and requires much greater force to break. It is a good solid physics object.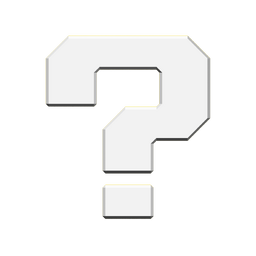 Pluck Patch
The Pluck Patch contains an item to be plucked, defaulting to a Turnip. It appears as a tuft of grass when placed in the ground in sprite-based game styles.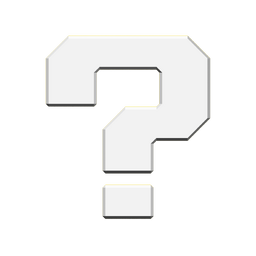 Soft Sand
The player can dig through Soft Sand in the same manner as plucking a Pluck Patch. When left intact, it acts as semisolid terrain.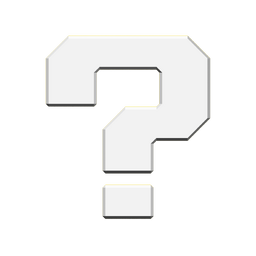 Crystal
The Crystal can be shattered by the Star Spin and other attacks. It contains Star Bits by default, and the amount can be changed. Like blocks, it can also contain other course parts.
If not attached to solid terrain, a Crystal takes on the appearance of a Star Piece Cluster, also from Super Mario Galaxy.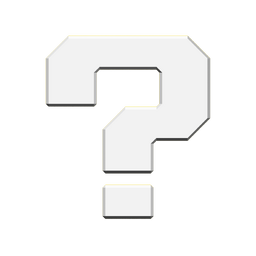 Touchstone
A Boost Mode player can press the Touchstone to make it move between its positions.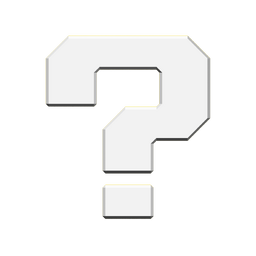 Rivet
The Rivet is an endpoint for a Boost Mode player to draw Pickups between, like in the Mario vs. Donkey Kong series.
A Rivet can be set to a Girder Rivet, Conveyor Rivet, or Ladder Rivet, or to accept whatever Pickup is drawn from another Rivet.
The maker can also draw initial layouts of Girders, Conveyors, and Ladders between Rivets. Girders and Conveyors are semisolid unless they are exactly vertical.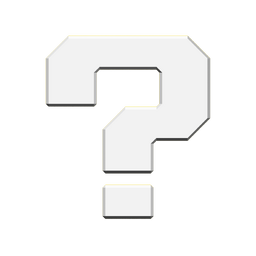 ON/OFF Rivet
Any Conveyor attached to an ON/OFF Rivet will change its movement direction when it receives its signal.