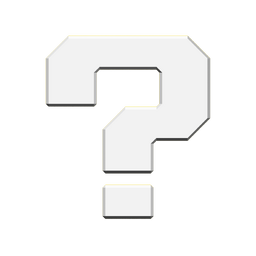 Gravity Field
The Gravity Field is a resizable background wall that affects the direction and strength of local gravity. Its direction can be set relative to the current Grid in 15° increments. Its strength can be normal or weak.
A Gravity Field can be controlled with a Gravity Arrow placed upon it.
If a course part inside a Gravity Field has its own gravity set with a Gravity Arrow, its customized gravity will supersede the Gravity Field's.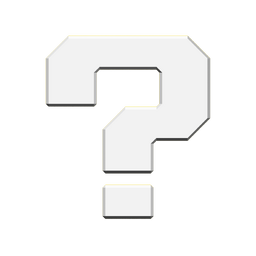 Looping Wall
The Looping Wall teleports anything that passes through one of the marked edges to the other side. Either set of parallel sides can be set to loop, but the other sides will allow objects to leave the Looping Wall.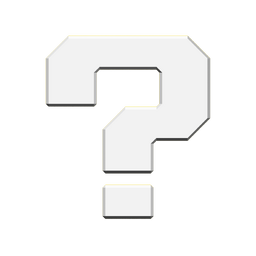 Warp Door
In Course Maker, knocking on a Warp Door now lets the maker quickly travel to the other side.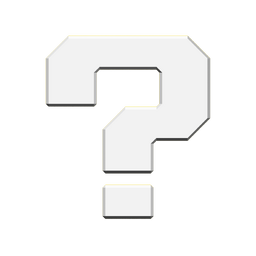 Warp Box
The Warp Box is now a subpart of the Warp Door that can be given many of the same properties.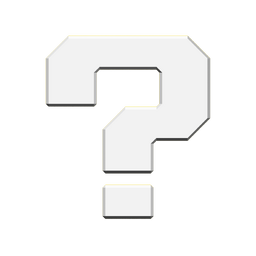 One-Way Warp Door
The One-Way Warp Door can help set up a point of no return. Its design is based on those in the New Super Mario Bros. series.
Only one Warp Door in a pair can be a One-Way Warp Door. They'll swap if the maker tries to set the other one as such.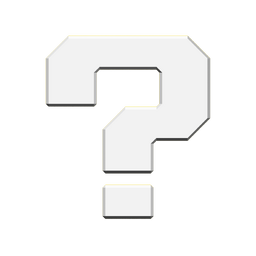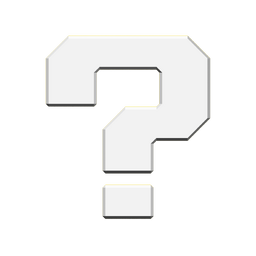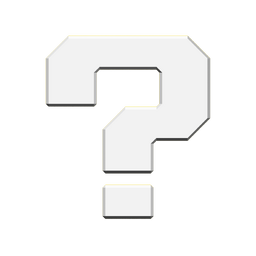 Big Key Door
The Big Key Door requires multiple Keys to open it, reducing the need for multiple consecutive Key Doors. The number of keyholes can be adjusted, but more keyholes may call for a bigger door.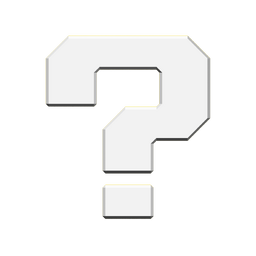 Clear Condition Warp Door
The Clear Condition Warp Door won't open unless its clear condition is met. Like many other Warp Door subparts, this can also be applied to Warp Boxes.
The maker can set these course parts to use the clear condition of a sub-area or scroll stop region that they're inside.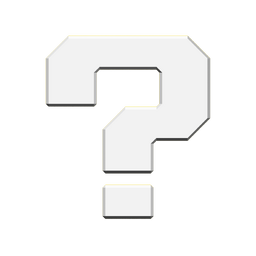 Launch Star
The Launch Star can be used to blast off between areas of a course.
When the player character uses a Launch Star, they travel in a straight line by default. The flight path curves if it goes through a Gravity Field, and ends when the character touches solid collision.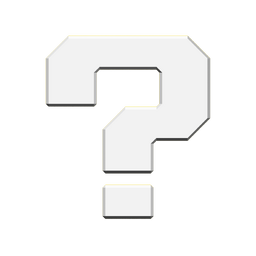 Sling Star
A weaker subpart of the Launch Star, a Sling Star blasts its user in an arc that is affected by the area's default gravity, as well as any Gravity Fields. The speed fizzles out, so when the player character reaches the apex of the path, they can be controlled again.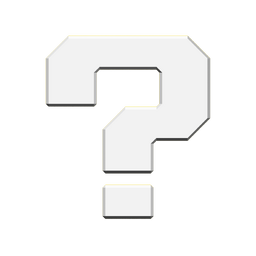 P Switch
The P Switch can be set to a reusable version that players can't carry.
By interacting with the P Switch in Course Maker, the maker can place Blue Coins.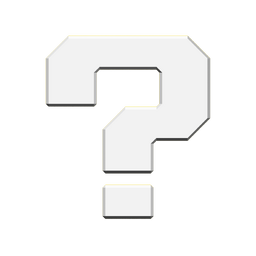 ON/OFF P Switch
When the ON/OFF P Switch receives its signal while on-screen, it activates.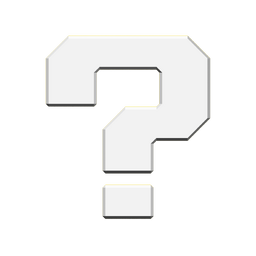 Red Ring
The Red Ring spawns in Red Coins for the player to collect under a time limit. By interacting with the Red Ring in Course Maker, the maker can place these Red Coins.
Although it spawns a power-up by default, the Red Ring's prize is also up to the maker. The desired reward can be dragged onto the Red Ring, along with a sound effect to play.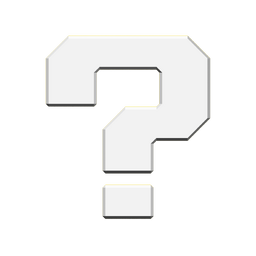 Rock
The Rock is a kickable course part that can combo-bounce off of other objects, or into a Pipe, for extra lives. It releases its contents when broken.
In the Super Mario Odyssey game style, a Piranha Plant will chew on a Rock kicked at it, preventing the enemy from biting and entrapping Cappy.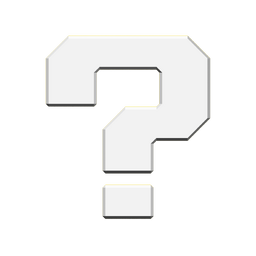 Grab Block / Mushroom Block
Grab Blocks can be picked up, thrown, and stacked on top of each other. They aren't broken as easily as a Crate. Unlike in the source games, the Grab Block doesn't expire after a limited time, making for a strong carriable alternative to the POW Block.
In the Super Mario Bros. 2 game style, it is replaced with the Mushroom Block. In the Super Mario Bros. 3 game style, it appears as the throwable Ice Block from that game, but isn't named after it.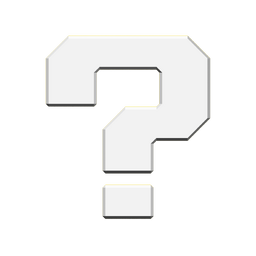 POW Block
The POW Block now floats in place unless it's given a Gravity Arrow. Only POW Blocks affected by gravity can be picked up.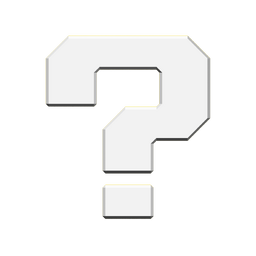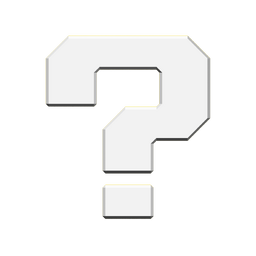 Red POW Box
The Red POW Box can now be activated by Ground Pounding while wearing it.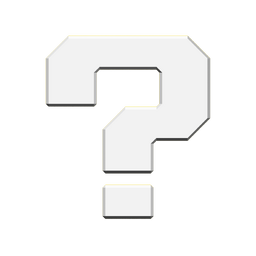 Glow Block
The Glow Block is a carriable course part that lights up its surroundings. The level of light it emits can be set to low, high, or full; the latter option illuminates an entire screen's worth of area.
If attached to a Track, Glow Blocks can work similarly to the Light Blocks also from New Super Mario Bros. Wii.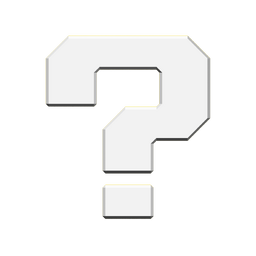 ON/OFF Glow Block
The ON/OFF Glow Block toggles between its two light levels when it receives its signal. The maker can set each light level to none, low, high, or full.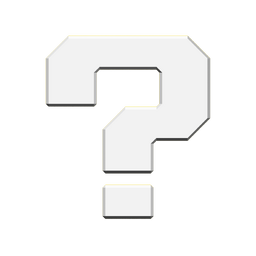 Blinking Glow Block
The Blinking Glow Block works like Flash Black Galaxy in Super Mario Galaxy 2. Every couple of beats, in sync with other blinking course parts, it flashes on and slowly dims back down. The player will want to remember where the terrain is between flashes.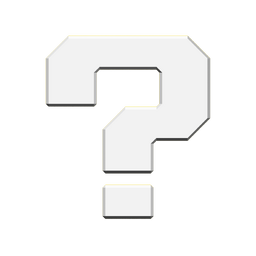 Light Box
When worn on the head, the Light Box emits a powerful spotlight that can defeat ghostly enemies.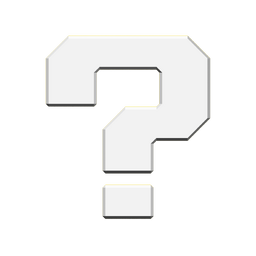 Barrel
The Barrel is a carriable course part that rolls across the ground when thrown, and floats on the surface of fluids like water.
A Barrel can be turned sideways to prevent players from picking it up. Buoyant sideways Barrels act like small Logs.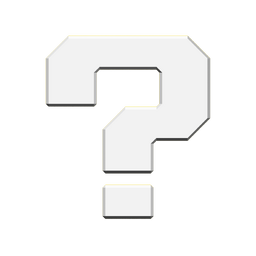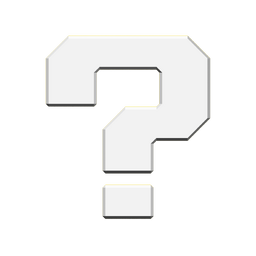 ON/OFF Trampoline
The ON/OFF Trampoline locks up when it receives its signal, becoming a carriable solid platform instead of a bouncy one.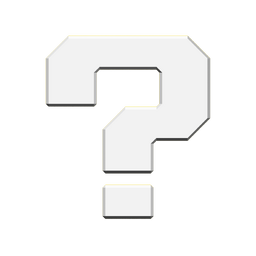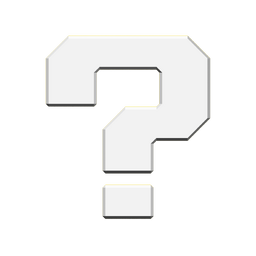 Hat Trampoline
The Hat Trampoline must be struck with a power-up attack, Cap Throw, or Ground Pound to open up its bouncy interior.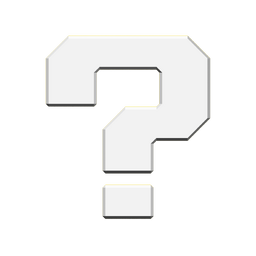 Vine
When released from a block, the Vine grows opposite the direction of gravity, which can be customized by attaching a Gravity Arrow. If the maker attaches a Gravity Arrow that's parallel with the surrounding gravity, a Vine won't grow out of its block in the wrong direction, even if the player Ground Pounds the block instead of hitting it from below.
Having lent itself to aesthetics in prior Super Mario Maker games, the Vine has even more appearances to choose from, like a ladder, chain, or pole.
Certain enemies can be attached to Vines, to make them ride along like on Tracks.
If a Vine goes off of the edge of the sub-area, the maker can create a warp and continue the Vine into the other sub-area.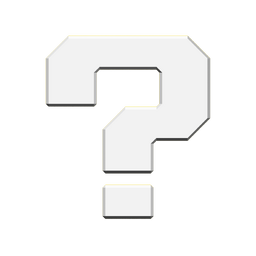 Icy Vine
The Icy Vine is so slippery that whoever tries to climb it will slide down automatically.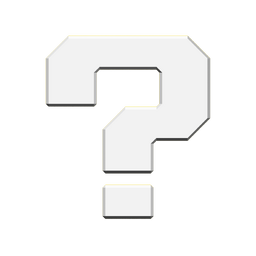 Swinging Vine
The Swinging Vine can be set to swing automatically. Otherwise, it will swing based on the climber's inputs, or any wind or sandstorm in its surroundings.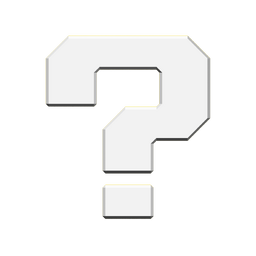 Tightrope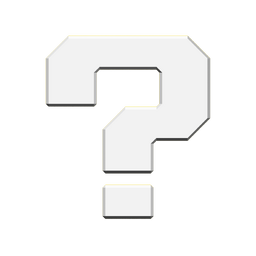 Dash Block
The speed boost from the Dash Block instantly fills the P-Meter.
When most enemies stand on the Dash Block, they now also get a speed boost. Some enemies have specific behaviors for this interaction. For example, the Koopa Troopa enters its shell and starts sliding at a boosted speed.
In the New Super Mario Bros. U game style, the Dash Block grants elements of the Super Mario Run game's controls. The player character automatically vaults and flips over one-tile-high obstacles, including stompable enemies, and rolls upon landing from high falls. They also ledge grab the tops of solid walls, and can even Long Jump. The effects of the Dash Block in this game style wear off if the player pulls back to skid, crouches, Ground Pounds, or runs against the base of a tall wall.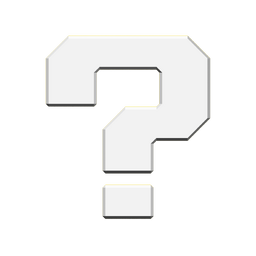 Dash Ring
The Dash Ring gives the same effects as the Dash Block when passed through, and can be rotated.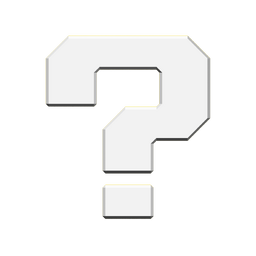 Triangular Block
By running at the Triangular Block at P-Speed, the player character can run across adjacent walls and ceilings. Unlike a Gravity Field, though, they'll drop if they jump off or can't maintain P-Speed. A Triangular Block is needed at every corner to continue the dash.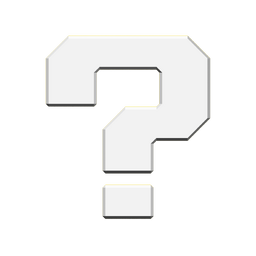 P Triangular Block
The P Triangular Block turns on or off for the duration of a P Switch.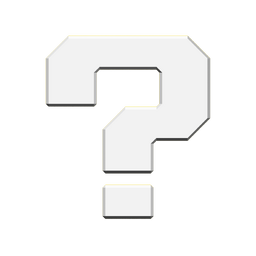 ON/OFF Triangular Block
The ON/OFF Triangular Block acts like a Dotted-Line Block. It can send the player character down a different path depending on the state of its signal.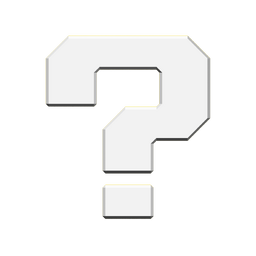 Log
The Log is a resizable course part that rotates towards the screen when weighed down. If something rests on it for too long, it will fall off of the side. The Log is distinguished from dropping platforms by its angular momentum affecting when things fall.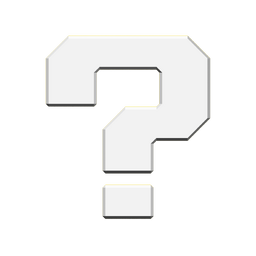 Sign
The Arrow Sign from prior Super Mario Maker games has been expanded into a variety of helpful symbols, with optional signposts to display them.
Symbols include the classic rotatable arrow, face and shoulder button icons, a D-pad icon with individually highlightable directions, a combining no symbol, an exclamation point, and a stylized skull.
Compared to previous games, which wouldn't even let an Arrow Sign overlap a Semisolid Platform, the Sign can be placed much more freely and even layer in front of tiles in the foreground.
A signpost must be attached to a platform, and will be subject to gravity if the platform moves or is destroyed.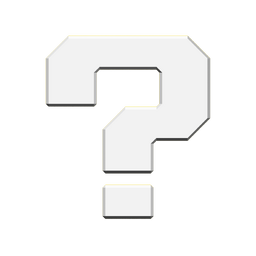 Checkpoint Flag
The Checkpoint Flag can be rotated once again, and is now always flown rightside up, relative to gravity. Like all flags, it now uses wind physics in certain game styles.
In multiplayer, the Checkpoint Flag's design changes to indicate which players have passed it.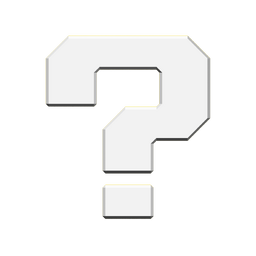 Lift
The angle of a Lift can be adjusted by dragging its endpoints like a Slope.
A Lift can be placed in a Pipe to have it spawn periodically.
The Lift's appearance can also be changed to a Cloud Lift.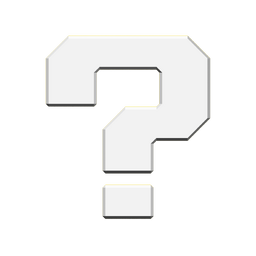 Cap Cloud
The Cap Cloud is a collapsed Cloud Lift. When struck with a power-up attack or Cap Throw, it temporarily expands into its semisolid state.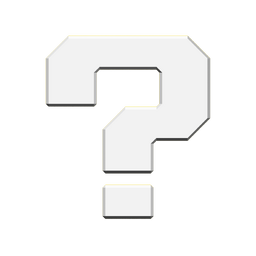 Mario Bros. Platform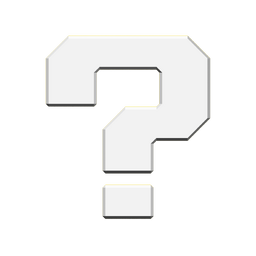 Scale
The Scale is a 2-sided pulley. Each side descends under weight, bringing the other upwards, and can be moved and resized separately alongside the pulley's height.
By default, the Scale comes with Lifts attached, each of which can be replaced by other course parts.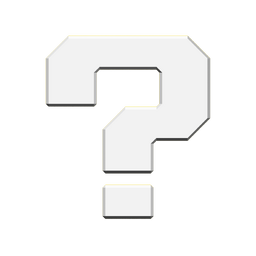 Bolt Lift
The direction, angle, nut count, and thread length of the Bolt Lift can be customized.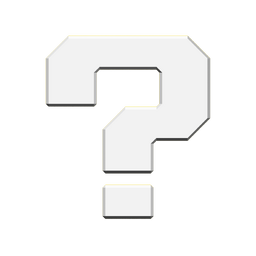 Lava Lift
The Lava Lift's angle can be adjusted by dragging its endpoints.
If a Gravity Arrow is attached, the Lava Lift becomes subject to gravity, even when not on a Track.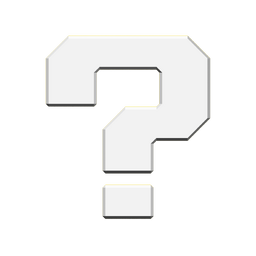 Count Lift
The Count Lift travels in the set direction when stood on. It displays a countdown until the platform falls, which can be set from 0 to 9.
Its angle can be adjusted like a Slope. Adding Wings increases the Count Lift's speed.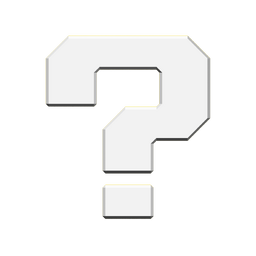 Arrow Lift
The Arrow Lift is a platform from New Super Mario Bros. Wii that moves in a set direction while stood on, and otherwise drifts backwards to its initial position. Like other platforms, its direction, length, and angle can be customized.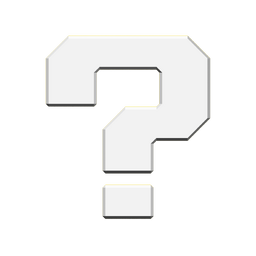 Tilt Lift
The first player to touch the Tilt Lift can rotate the platform until they disembark. All of the remote-controlled platforms can be controlled with the shoulder buttons, and players can set which input method they want to use, if not both.
The Tilt Lift's length can be customized. Its starting and maximum angles in either direction can be set more precisely than other platforms, as it is designed to rotate somewhat freely.
When a Tilt Lift is on a Track, tilting it moves it along the Track in the corresponding direction. Tilt Lifts cannot be attached to vertical Track pieces, as tilting either way would be unable to move them from their starting position.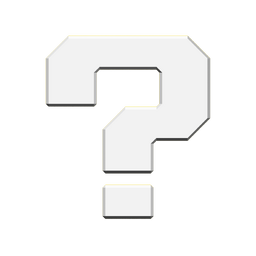 RC Lift
The player who last hit an RC Block can remotely slide this platform in either direction until it hits solid terrain. It starts slowly in case of an accidental Spin Jump, then accelerates to high speed. Its length and angle can be customized.
If attached to a Track, tilting moves the RC Lift along the Track in the corresponding direction until it hits a closed end piece. With clever Track layouts, an RC Lift can make several stops at more than two endpoints.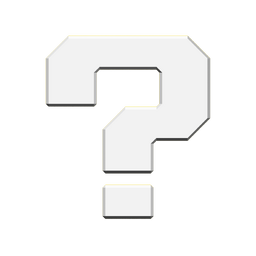 RC Block
When a player hits the RC Block, they take remote control of all RC and Tilt Lifts. However, another player can hit it to wrest control into their own hands.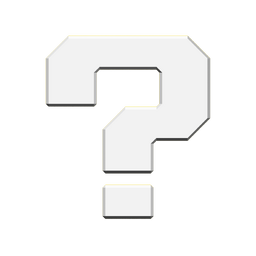 Dolphin
The Dolphin jumps from the bottom of the screen in an arc, or from a pool of fluid like water, and can be stood on.
It can be Captured in the Super Mario Odyssey game style to use its swimming and leaping prowess.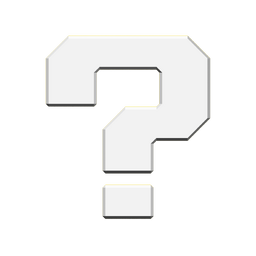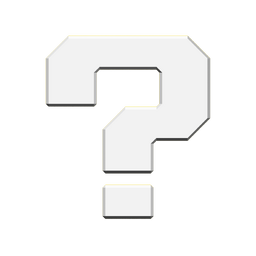 Swinging Claw
The Swinging Claw's chain can be resized, giving the player character a greater range when it picks them up.
Unlike in Super Mario Maker 2, the Swinging Claw is affected by wind at all times, not just when a player character is in its grasp.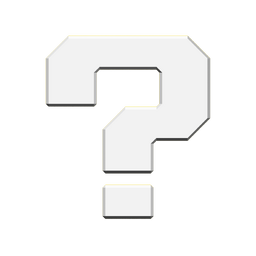 Swinging Magnet
The Swinging Magnet is a horseshoe magnet on a chain. It attracts magnetic objects like Sturdy Crates.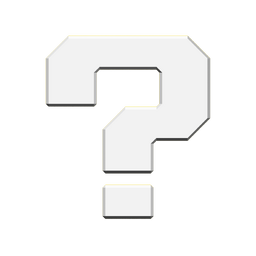 Snake Block
The Snake Block lays and removes any tiles that the maker has laid in its path. Air tiles can even be used to put gaps in the trail.
Like in New Super Mario Bros. 2, a Snake Block can be set to move on its own, without first being stood on. Its path can also be set to loop if the endpoint touches its start.
Giant Snake Blocks from New Super Mario Bros. U can also be used, but they can only lay custom tiles of matching size.
In Course Maker, course parts that follow an adjustable path, like the Snake Block and ! Block, use bent arrows at corners in the path to make it more clear.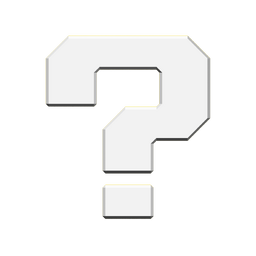 Flip Panel
The Flip Panel can fold at diagonal angles and along the background.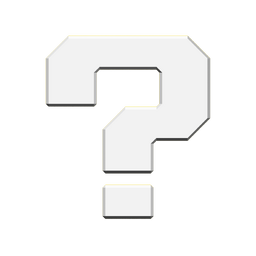 Manhole Cover
The Manhole Cover functions as it does in the Super Mario Sunshine and New Super Mario Bros. games. If the player character Ground Pounds one, the Manhole Cover spins, allowing access past it. It will also spin if jumped into from below, giving it semisolid properties.
In the Super Mario Odyssey game style, a Manhole Cover can additionally be Captured to slide it out of place, making way for objects that can't otherwise get through.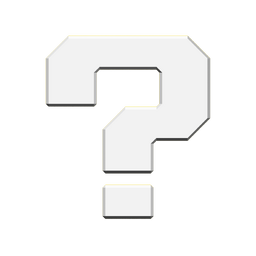 One-Way Wall
The One-Way Wall can be rotated into a diagonal skew.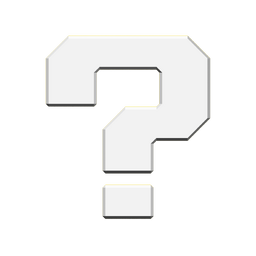 Flipper
The Flipper from New Super Mario Bros. is a solid, hinged platform that rotates forwards when the player character is behind it. This course part can be worked into puzzling maze junctions, or used to redirect moving objects.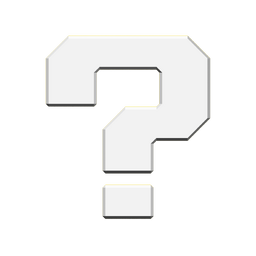 Conveyor Belt
On top of angled Conveyor Belts, the new vertical orientation affects how quickly the player slides down its walls.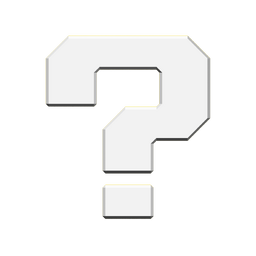 ON/OFF Conveyor Belt
ON/OFF Conveyor Belts can be set to a certain direction and one of three speed settings (stopped, normal, or fast) in each signal state.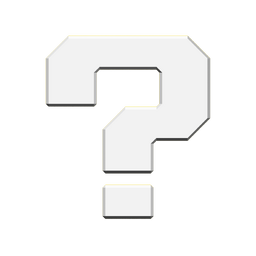 Track
Tracks can now be extended by a single tile at a time, allowing for more compressed contraptions.
Tracks can now have junctions. Three-way junctions have a default turning direction setting for course parts approaching from the side.
The resistance of each Track piece can also be customized, altering the speed of course parts riding along them. The more frequent the dots on a Track, the more resistance it has.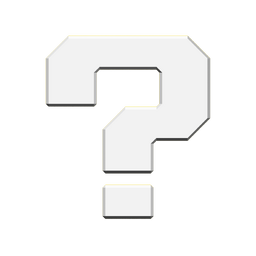 Cog
The Cog's core and teeth size, direction, speed, and rotation style (seamless or ticking) can all be changed.
The speed setting depends on rotation style. Seamlessly spinning Cogs can be stopped, slow, normal, or fast, whereas ticking Cogs can have their onset and offset timing adjusted.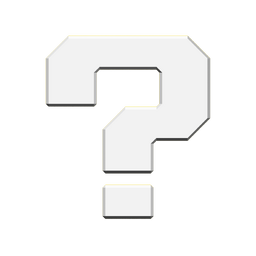 ON/OFF Cog
The ON/OFF Cog switches between two sets of movement options when it receives its corresponding signal.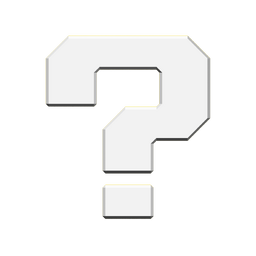 Rolling Hill
The Rolling Hill is a semisolid type of Cog that is always toothless.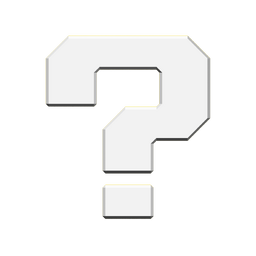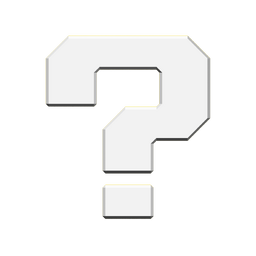 Red-Blue Panel
The Red-Blue Panel alternates between flipping forward and backward whenever a player jumps in most game styles. In the Super Mario Galaxy game style, it's activated by the Star Spin instead.
Its angle can be adjusted; it can even be made vertical.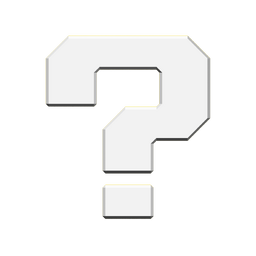 ON/OFF Red-Blue Panel
The ON/OFF Red-Blue Panel flips when it receives its signal from a corresponding ON/OFF Switch.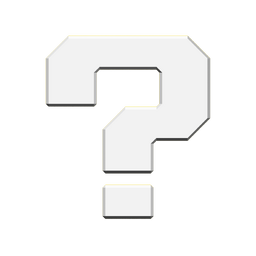 Blinking Block
Adjacent Blinking Blocks of the same timing will now tile together.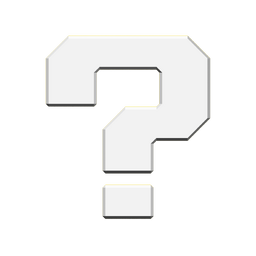 Blast Block
The Blast Block alternates every 2 beats, 4 times faster than the Blinking Block.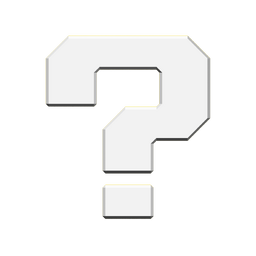 Track Block
The Track Block can now be resized or made semisolid.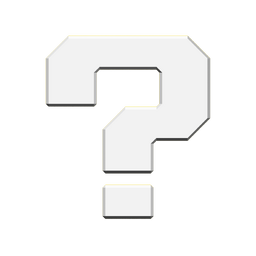 Tree
A Tree's appearance can be freely customized to any of its appearances in the current game style, with one exception. As an easter egg, a Tree can be made red in the Desert tileset in the Super Paper Mario game style.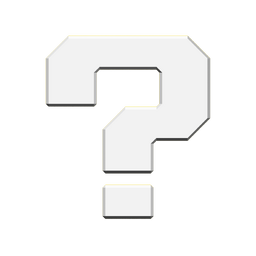 Mushroom Trampoline
The Mushroom Trampoline's angle can be adjusted.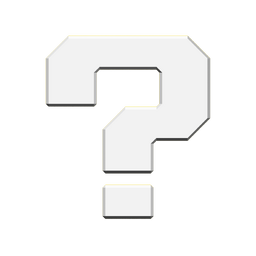 ON/OFF Mushroom Trampoline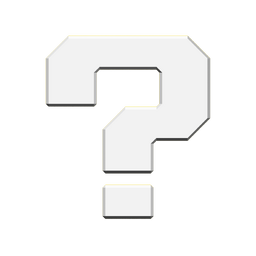 Web
Webs can be climbed like Fences, but disappear for a second after the player character lets go. The Web's design in the New Super Mario Bros. U game style is based on its appearance in New Super Mario Bros. 2.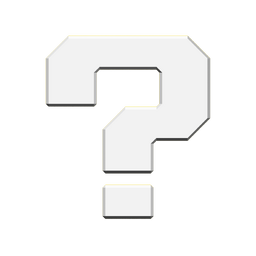 Moving Fence
The Moving Fence is another climbable object from New Super Mario Bros. 2. It is a resizable part that slides between two adjacent positions when hit. Its sliding direction can be set. Like in the original game, it swaps which side is attached to a Track if it is on one.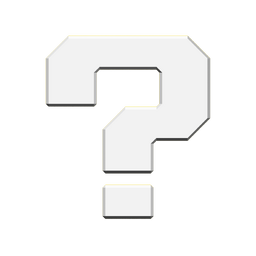 Pull Star
The Pull Star is a course part that can be used in Boost Mode, drawing the player character towards it. If a Pull Star is released prematurely, the player character will retain inertia from the speed the Pull Star was attracting them with.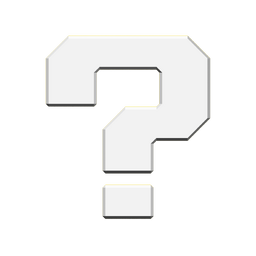 Push Star
Unlike the Pull Star, the Push Star repels the player character until they are out of range.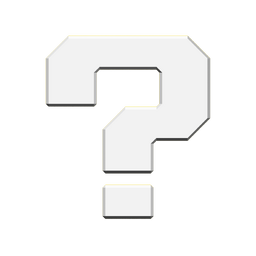 Sling Pod
Much like the Swinging Claw, the Sling Pod can catch a player character or course part that touches it. The player can free themself by pulling back and releasing, which stretches out the Sling Pod and flings their character in the opposite direction.
A Boost Mode player can interact with any Sling Pod, just like the Star Cursor can in Super Mario Galaxy.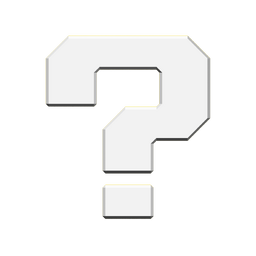 Pole / Volbonan
The Pole is a flexible bollard from Super Mario Odyssey. When Captured in that game style, the player can flick to launch from it. It can also be set to appear as a Volbonan.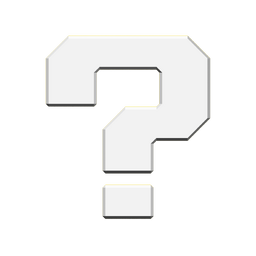 Cosmic Zone
The Cosmic Zone is a resizable rectangular area that starts spawning Cosmic Clones when the player character passes through it. The Cosmic Clones despawn if the character they're cloning reaches another Cosmic Zone.
The number of Cosmic Clones that spawn can be customized. If the maker lowers it to 0, the Cosmic Zone will take on a lighter appearance and serve only to despawn existing Cosmic Clones when reached.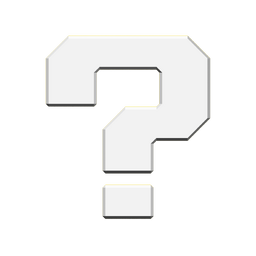 Tanooki Gear
The Tanooki Gear is a solid platform that moves when its gear is hit with a Tanooki tail. The platform combines with adjacent Ground of the same appearance, and moves it all as one platform.
Changing the appearance of the Tanooki Gear's platform affects which appearance of adjacent Ground it will move.
The direction and distance to move the Ground can be adjusted, but the path must stop before collision with solid terrain.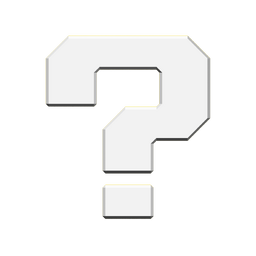 Stone Staircase
The Stone Staircase is a course part from the Lost Kingdom in the Super Mario Odyssey game. When the high end receives a strong impact, like a Ground Pound or a Thwomp's fall, it lowers and the low end raises up.
The width of both the Stone Staircase and its landings can be resized, as can the structure's height.
The Stone Staircase has "sloped" and stepped options. The former has steps that are narrow and plentiful enough to act as a slope. Its width is constrained to creating the same slope angles as tiles have. The stepped option is constrained to form equally sized and spaced steps. Of course, if the landings are right next to each other, there is no difference between these options.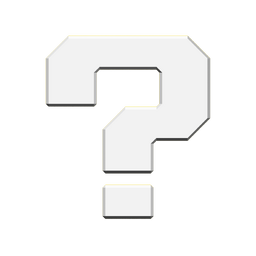 Scarecrow
When Cappy is attached to the Scarecrow in the Super Mario Odyssey game style, this course part activates a timer challenge and spawns temporary platforms.