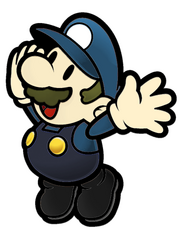 Hello and it's me ClassicMario95, I was born on October 7, 1977 and really liked SMG4's bloopers!, Meals, iPhone, games anything else! :D
Someday when i want anything on YouTube it means that SMG4 is "having a video or a new blooper list." I also checked on my iPhone Pro since I was at my house and it says "SuperMarioGlitchy4 just checked an list of bloopers you have a new iPhone pro right now." I was excited.
I also did see the SMG4 fan-made banner before on my house spree.
My favorite pages
Bloopers
Bloopers are cool but I don't know how to make them from SM64.bloopers. I need instructions to read them before the details.
Favorites
Singer: Justin Bieber (reshared)
Candy: Chocolate 30s Family
Movie: Back to the Future
Game: Super Mario Bros. 3
Character: SpongeBob, Mario, Luigi, SMG4, Oiram, Teletubby 
Car: DeLorean DMC-12 with a fresh speedometer (I think)
Likes
EmigaRaptor
OiramOiram12345
MarioFan5050
AgentMuffin
Dislikes
EvilBedrockPerson
Sinbad13
Crash21InfinixPaint 
MarioGamer555
Square Courthouse Director